Touchless IoT Control
With the increasing popularity of modern smart homes, touchless gadget controls are essential to a fast-growing market in response to consumer needs. To replace the appliance switch, the touchless control perform functions using hand gesture, is readily available. You may turn on the lights by waving your hands, slide to dim the light or snap to change the color of the light. All the commands are executed via intuitive hand gestures, touching is no longer required. Apart from lighting appliances, smart home users are exposed to IoT experience on other gadgets as well. Some examples are smart thermostats, kitchen appliances and music player devices which require touchless controls. Sound sensors may disturb family members at night, and infrared sensors will lose accuracy particularly in extreme high or low temperature environment, but Radar IoT doesn't have these kinds of problems.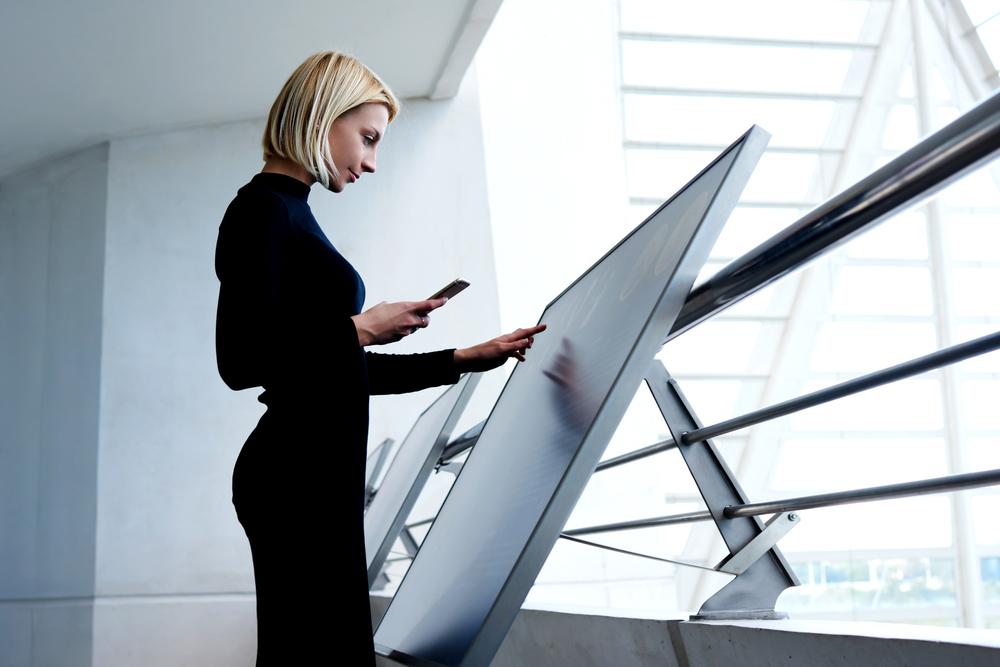 Interactive Display
Some shopping malls in Hong Kong are adopting radar-based control systems for their indoor and outdoor interactive display. Public display screens have a huge potential market for implementing the radar technology, as those screens are exposed to thousands of users each day. Since the touch screen rises in its utility rate, many shopping malls in our community replace front-desk staff with touch screen display to lower cost. However, a touch screen display is quickly depleted by public misuse due to frequent usage. Thanks to that, the first Radar-based Interactive Display was invented which performs the same function but with even higher effectiveness. The display provider enjoys more benefits compared to the touch screen: Low cost, High Durability and Robustness.
Different from the branded touchscreen display, King City provides you with a screen at a much lower cost. As the screen itself recognizes visitors' hand gestures, touching is absent, mall management can ensure the device is protected from misuse. Apart from shopping malls, the radar system is robust to work in both the indoor and outdoor environment; suitable location includes gas station and parks as well.
Control Panel
How does the "hands-free" control found in appliances make your life more convenient and efficient?
Imagine you have a refrigerator in the kitchen, your hands get wet and dirty while cooking, would it be more convenient to open the refrigerator door without touching it? A radar-based gesture recognition panel offers you the solution. With hands-free interaction, users are welcome to give commands whenever their hands are in stained condition. The elimination of pressing or touching the screen keeps it blemish free and hygienic. Radar-based control panels can be applied to a broad range of appliances, these hands-free interaction panels are also useful to be embedded in audio equipments, televisions, doors, automobiles, etc. King City has developed a broad range of intuitive hand gestures, which are no longer limited to just click, scroll and shift. In order to achieve the most comfortable user experience, we offer tailor-made services to match different hand gestures and functions for control panels.